MGC-1 Single Axis AC Magnetic Field Sensor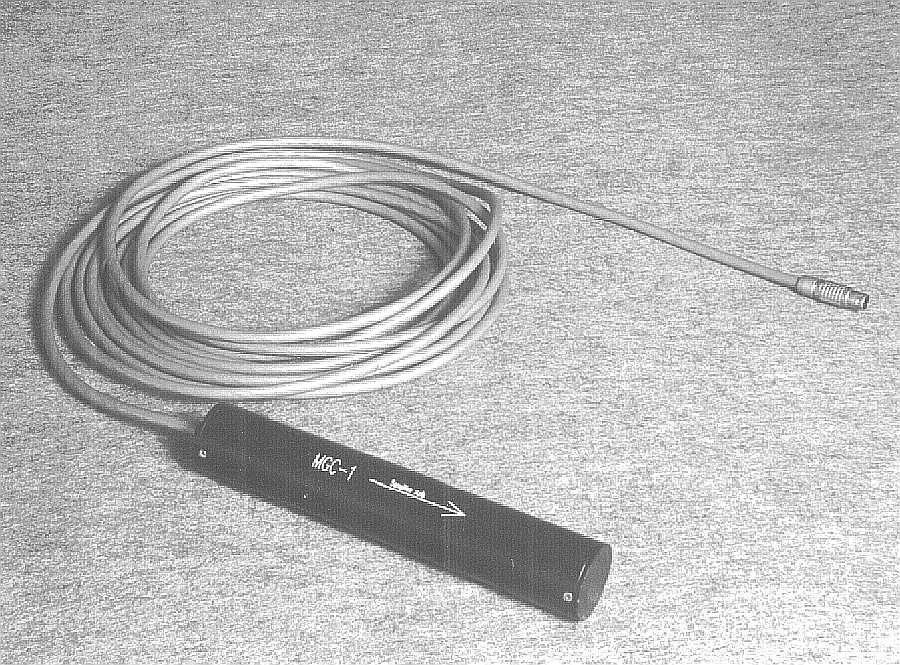 The MGC-1 is a low noise high sensitivity single axis AC magnetic field sensor used for the measurement of audio frequency fields. Because of its innovative design, the MGC-1 amplitude response is insensitive to the frequency of the field over its 5 Hz to 10 kHz frequency band. Accuracy at 1 kHz is ±1%, and the amplitude response stays within 2 dB peak-to-peak over the bandwidth.
Wide Bandwidth: 5 Hz to 10kHz
Very Low Noise: 20fT/√Hz @ 1 kHz
High Accuracy: &plusmn1% @ 1 kHz, 2dB p-p over bandwidth.
Response Insensitive to Signal Frequency over its Bandwidth.
Low Power: 70 milliwatts nominal.
Download the Data Sheet for a complete description of the MGC-1.