TAM-1 SERIES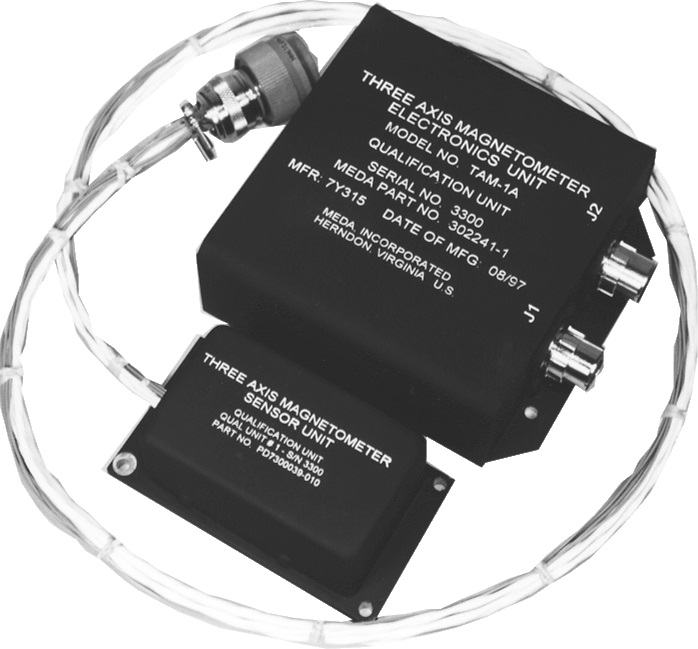 The TAM-1 series of three-axis satellite magnetometers satisfies a broad range of spacecraft attitude determination and control applications. The basic TAM-1 design, which is based on rugged and reliable fluxgate magnetometer technology, has a long history of success in space. It has been used on numerous civilian and military satellites since the early 1970's.
Field ranges: ±100 to ±1000 mG
Voltage ranges: ±2.5, ±5, ±10 and 0 to 5 volts
Outputs per channel: up to three
Accuracy: ±1% (over temperature range)
Linearity: 0.05% of full scale maximum deviation
Sensor alignment: <0.25º (typically under 0.1º)
Sensor temperature range: -90ºC to +80ºC.
Electronics temperature range: -34ºC to +71ºC
Download the Data Sheet for a complete description of the TAM-1.
Contact MEDA for more information