Single Axis Magnetometers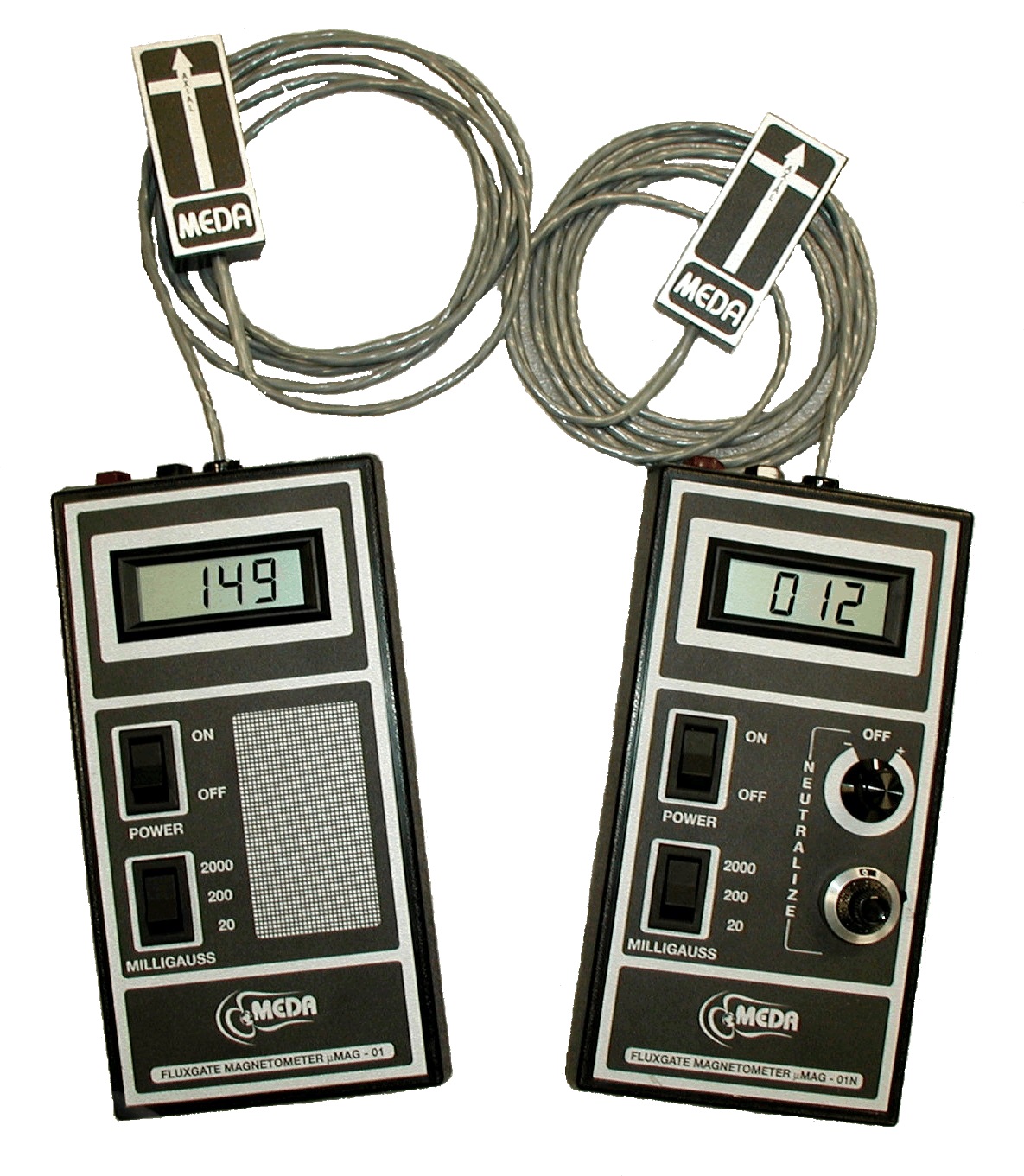 The &microMAG series is the premiere, handheld instrument for the precision measurement of the vector components of weak static and low frequency magnetic fields. The superior stability, linearity and accuracy of the uMAG, compared to Hall Effect or Magnetoresistance base instruments, make it the only choice for high quality low magnetic field measurements and best choice for gerneral purpose magnetometer applications.
Features
1 nT (0.01 mG Resolution.
0.5% Basic Accuracy Traveable to NIST.
Three Full Scale Ranges: 2000, 200 and 20 mG.
3 1/2 Digit LCD Display.
Analog Output for Data Recording.
400 Hz Bandwidth.
Four Different Models
&microMAG-01 has a dedicated longitudinal probe.
&microMAG-02 has a dedicated transverse probel.
uMAG-01N and uMAG-02N include controls for canceling the ambient field so that small changes in the field can be detected and accurately measured.
Download the Data Sheet for a complete description of the &microMAG.
&microMAG01/02 Price:

US $1575
µMAG01N/02N Price: US $1795